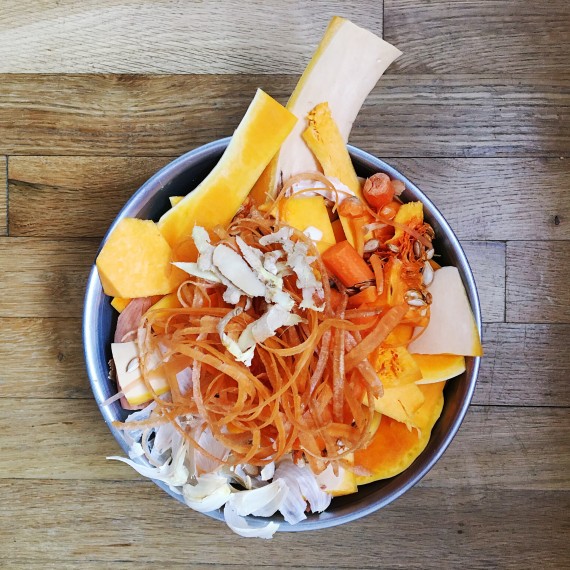 10 months ago I bought a small countertop compost caddy and started collecting food scraps for compost. Over the past 10 months, I have learned two things:
It really doesn't smell! When I initially bought the compost bucket, I didn't want to spring for one of the beautiful (and more expensive) stainless ones that I saw, especially since I didn't know if collecting and storing rotting food scraps on my kitchen counter was going to be a habit I stuck to. Well, I did stick to it, probably in large part because it doesn't smell.
It's pretty remarkable how much waste can be diverted from the regular trash – and therefore from landfills!
Since I live in an apartment without a yard or outdoor space, I bring my collected food scraps to the Forest Hills Greenmarket on Sundays. My compost bin is only 2.5 gallons, and since I have so many scraps, mid-week I often empty the bin into a paper bag which I freeze. When I go to the market to drop off on Sundays, I bring the frozen scraps (which also don't smell!) and the fresh scraps from the countertop.
GrowNYC, who runs NYC's Greenmarkets and their compost programs, has many online resources to help you in your composting adventures. If you live in NYC and you're interested in starting to collect your kitchen scraps, please check here to find a drop-off location near you. Additionally, there are a few neighborhoods which are part of a municipal compost pilot program! Exciting! Hopefully the initiative will expand to more and more neighborhoods in the coming months and years.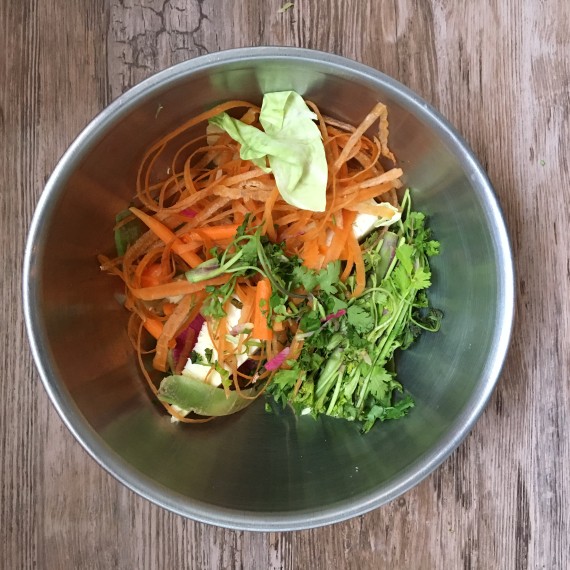 Here are some tips to get your started:
Set out a bowl when you're cooking to collect your peels, odds/ends, and skins.
There's definitely a learning curve with remembering not to throw some things into the garbage, but you'll get the hang of it. You can compost most organic non-animal material, so leftover pasta or grain, stale bread, and egg shells (an exception to the non-animal product rule), tea bags, and last week's cut flowers can all be composted.
I line my bin with this compostable liner, and I add some shredded newspaper or brown paper bag on the bottom which makes it easier to transfer when I'm ready to either freeze or bring to the market.
Similar Posts: