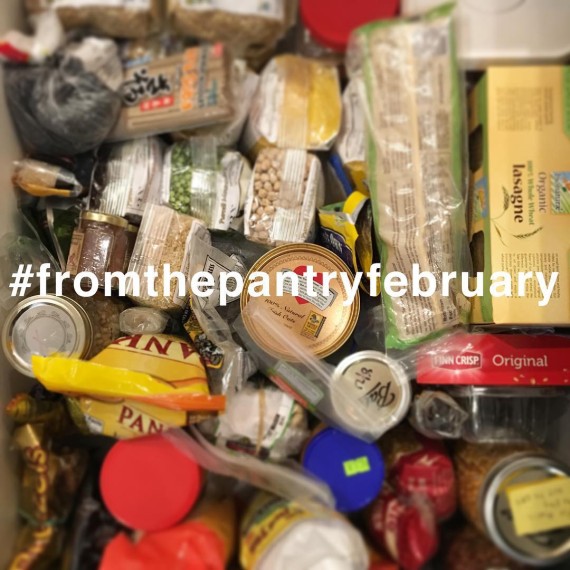 The mission of Sustainable Pantry is to showcase easy, home-cooked meals inspired by a well-stocked pantry.
Well, let's just say my pantry has become a little *too* well-stocked.
Currently my pantry is bursting at the seams with bags and bins filled with grains, beans and pasta; there are jars with homemade chutneys and pickled onions made by friends; there are numerous small-batch jams brought back from vacations near and far. My freezer holds extra containers of tofu and setian bought on sale, as well as close to 20 pounds of tomatoes from this fall's CSA bounty.
I am committing to cooking #fromthepantry this February and I'm inviting all of you to join me! Cooking from the pantry is a great way to save money, reduce food waste and get out of your kitchen habits. The dividends of cooking from your pantry are clearing out all those nooks and crannies in your kitchen and creating more space.
There aren't really any "rules" to this challenge, and you may still have to buy some fresh ingredients to be able to use some of your pantry items, but you might surprise yourself! I'm excited to see what we all come up with when we limit ourselves to the ingredients already in our house – it'll be like shopping in your own pre-stocked store!
Please join me for #fromthepantryfebruary! You can participate for a day, a week, or the whole month – I can't wait to see what we all come up with. Please tag your posts with #fromthepantryfebruary so I can share what you're all making!
Similar Posts: