When your CSA share gives you tomatoes, and peppers, and red onions, what do you do? What I do, is hit up the Key Food on the way home to pick up some cucumbers and then make gazpacho!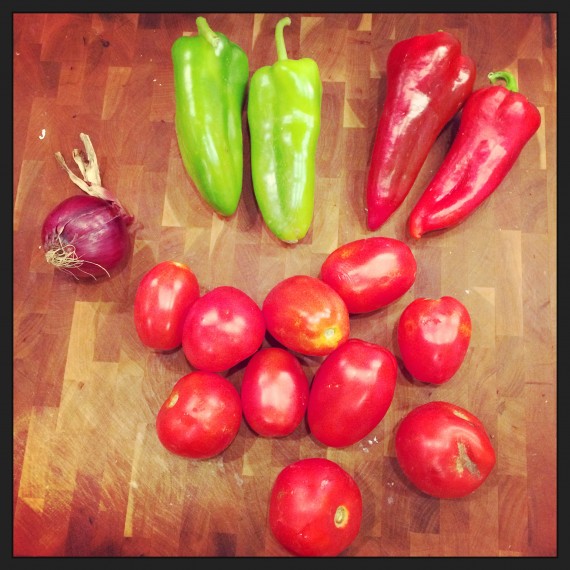 Gazpacho, in the words of Lisa Simpson, is "tomato soup served ice cold" (watch the clip, it's worth it). While that might not sound good, I like to think of it more as a pureed Israeli salad. Wait, that doesn't sound good either… Hmmmm, it's a fresh, chilled summer soup, usually made with tomatoes, bell peppers, cucumber and onions. Buuuuttt, sometimes it's made with melon, and some people add almonds or day-old bread. In other words, it's whatever you want it to be, which is my kinda bag!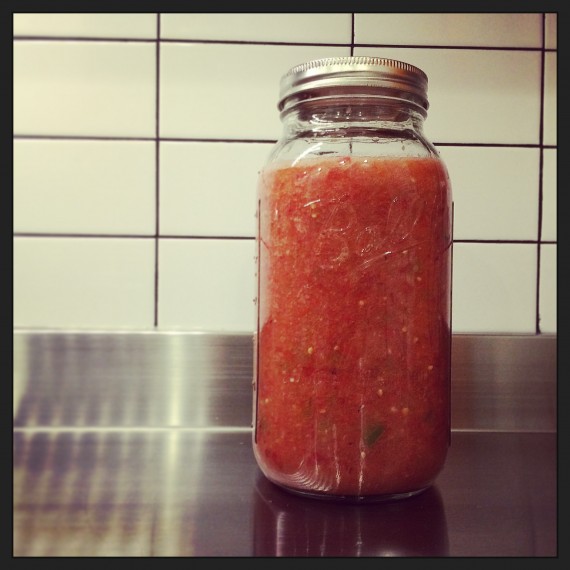 Tonight I used tomatoes, red and green peppers, a red onion, a garlic clove. Oh, and the cucumbers that I bought. The only real prep is coring the tomatoes (peeling if you're ambitious), peeling the cucumber, and seeding and coarsely chopping everything. Then, I put it all in the cuisinart, in 2 or 3 batches. When it's all pureed, I season with salt and pepper, and add a dash of  sherry vinegar so it represents it's Spanish roots, even though it's far from authentic. I'm ok with that. Hillary (@eat_umami on instagram) had the brilliant idea to strain after pureeing the tomatoes to get out the skin and seeds. Thanks, Hillary, I'll have to try it next time.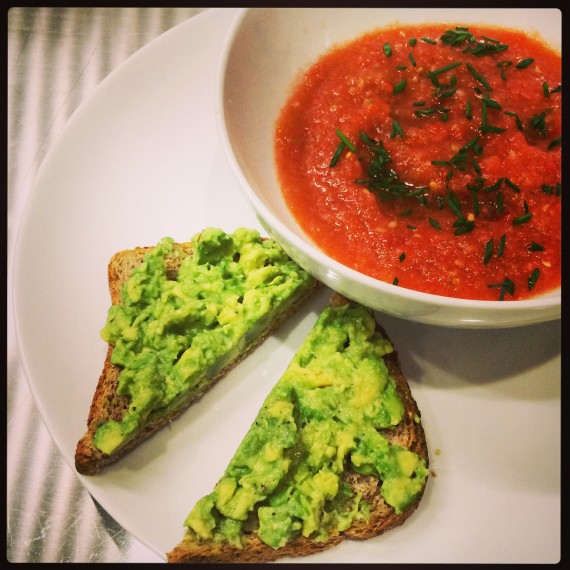 Voila: Tonight's September summery dinner.
Note: If tonight's pictures look like they're from Instagram, it's because they are! I post there all the time – so follow me there if you want to see what's happening in the kitchen.