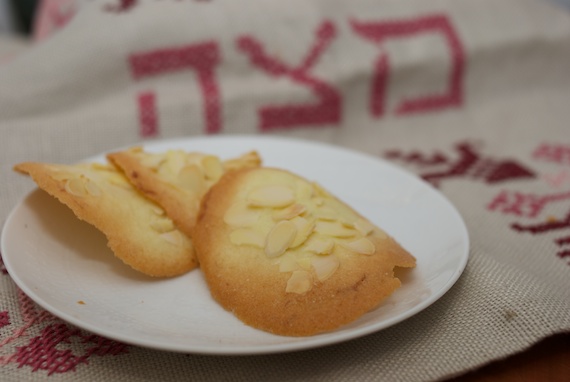 Passover definitely comes with its fair share of culinary challenges, with avoiding wheat, grains, flour, beans and many seeds. Passover desserts therefore are often heavy, dense, nut-laden cookies and cakes that – let's be honest here – are pretty hard to eat after a multi-course, 4-glasses-of-wine kind of meal. So you can imagine my excitement when I came across this recipe a few years ago for a light, delicate, thin crisp of a cookie. I have been making them every Passover since. Although the dough comes together very quickly, they are a bit labor-intensive since you have to make small batches on a silicone baking sheet, but it is Passover after all, and putting extra work in is just part of the fun. Believe me – they are SO worth it!
Almond Olive Oil Tuiles
from Gourmet, 2009 – via Epicurious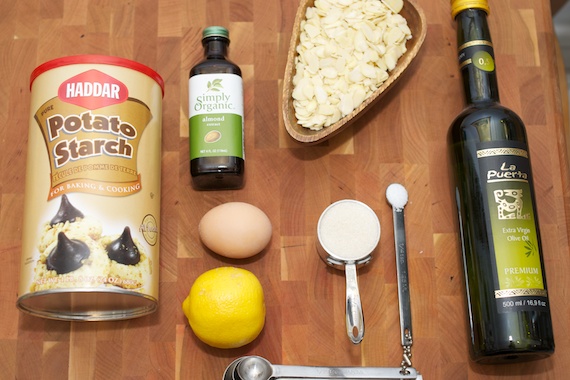 1/4 cup sugar
1 large egg white
6 tablespoons potato starch
1/4 cup mild olive oil
1/2 teaspoon grated lemon zest
1/4 teaspoon salt
1/4 teaspoon pure almond extract
1/3 cup sliced almonds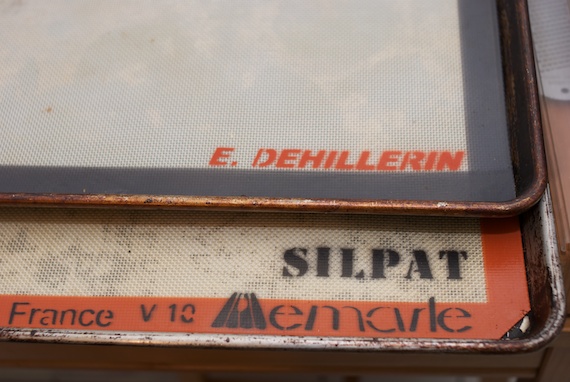 Preheat oven to 375F, and line 2 sheet pans with a silicone liner.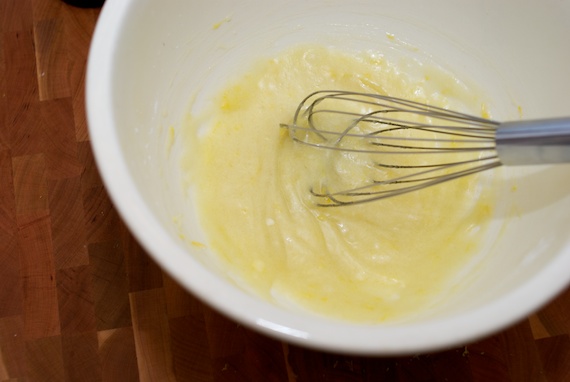 Whisk together all ingredients except sliced almonds until smooth. Seriously – that's it.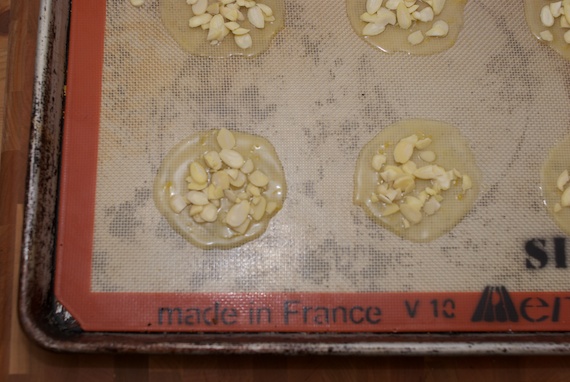 Place a small amount of batter and smooth with an offset spatule to make 6 cookies on one of the sheets. Sprinkle some sliced almonds on each cookie.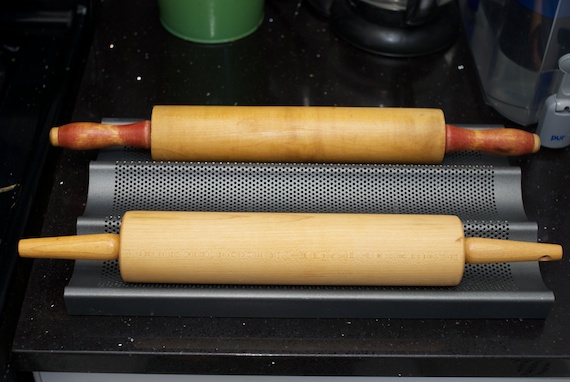 Set up a cookie-setting-up area by placing rolling pins, or wine bottles, or anything cylindrical, down on a kitchen towel, or anything that will keep them from rolling away.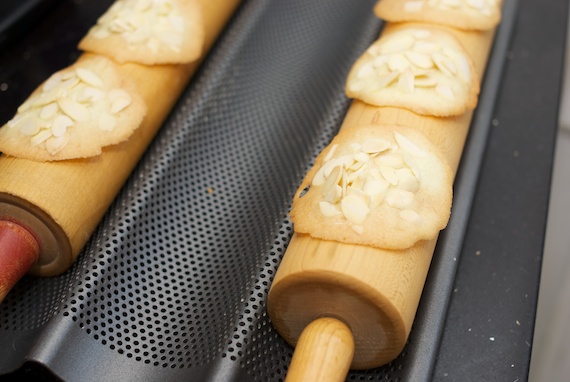 Bake for  7 to 9 minutes. Meanwhile, make 6 new cookies on the other sheet pan. When the 1st batch is golden, use a spatula to drape the hot cookies over the rolling pin or empty wine bottle, pressing them gently to curl. They cool and set pretty fast, so try to work quickly. Put in the next batch, and continue until batter is done.
Enjoy the lightness of these cookies at the end of your Passover meals, but they truly are tasty enough for the rest of they year!

Similar Posts: