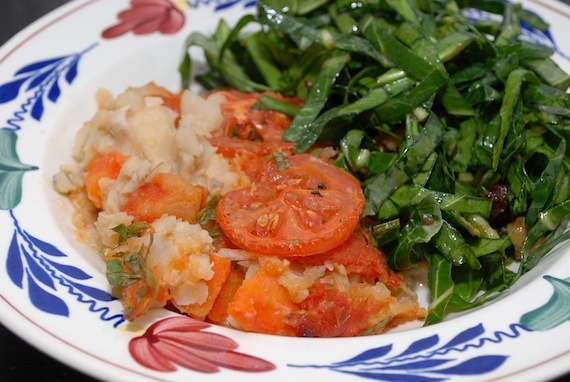 Did you notice the tasty-looking side-dish I paired with the previous post? I first tasted this salad at a cooking demonstration last fall, given by my good friend and talented chef Hilla Abel. I was immediately hooked. So I started making it – a lot – and I haven't stopped. It has everything you can ask for: it's a cinch to make, has a little spice, a little sweet, it's healthy, it's filling…and it's DELICIOUS! While you can use any hearty green, I'm partial to collards. Collard greens are a little over-looked these days, with all the incredible press kale seems to be getting, but I would advise you to try them for this dish. Once the leaves are washed and de-stemmed (see the brilliant "quick and dirty method" Hilla demonstrates here) chiffonade into wide ribbons.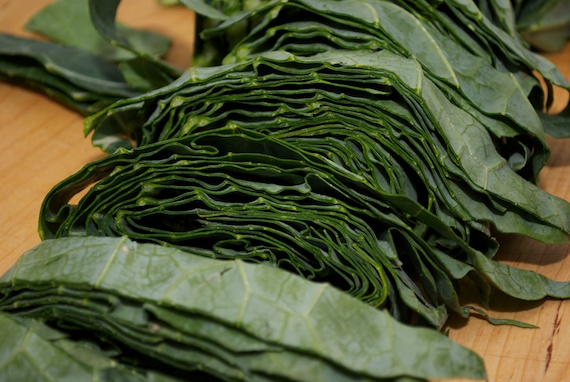 Toast a handful of nuts in a dry skillet. I've used all different nuts, depending on what I have in the freezer at the time. In an ideal world, I would use sliced almonds or pine nuts, but walnuts or pecans work as well.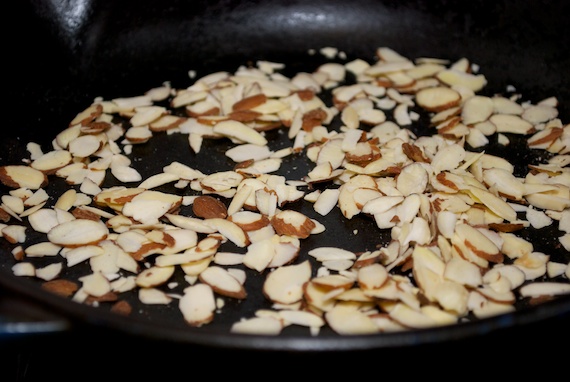 In the mean time, make the dressing by mixing together 1 minced garlic clove, and 2-3 T each of balsamic vinegar, olive oil, and honey. Add a hefty pinch of red pepper flakes (of course you can use less if you're sensitive to heat). Toss the greens with the dressing and a handful of raisins.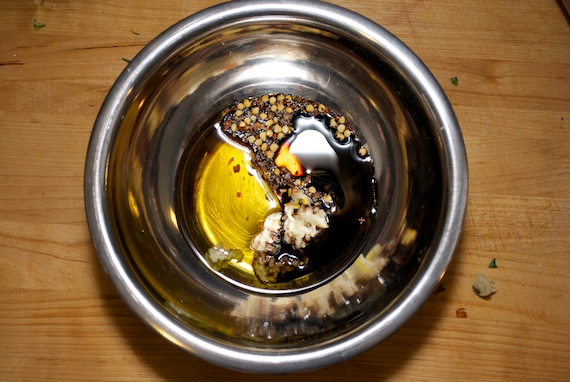 When the nuts are fragrant, golden brown and hot, toss into the bowl. I like how the hot nuts wilt the greens. On one hand, it's best if the salad marinates for a bit before serving, but on the other hand, I like when the greens are a bit tough. Either way, the salad keeps wonderfully, and can be made ahead of time. Thanks Hilla for a great recipe that is now part of my rotation!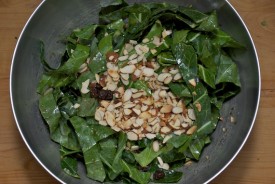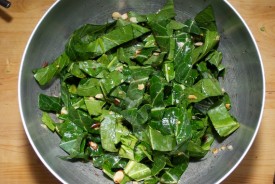 Similar Posts: