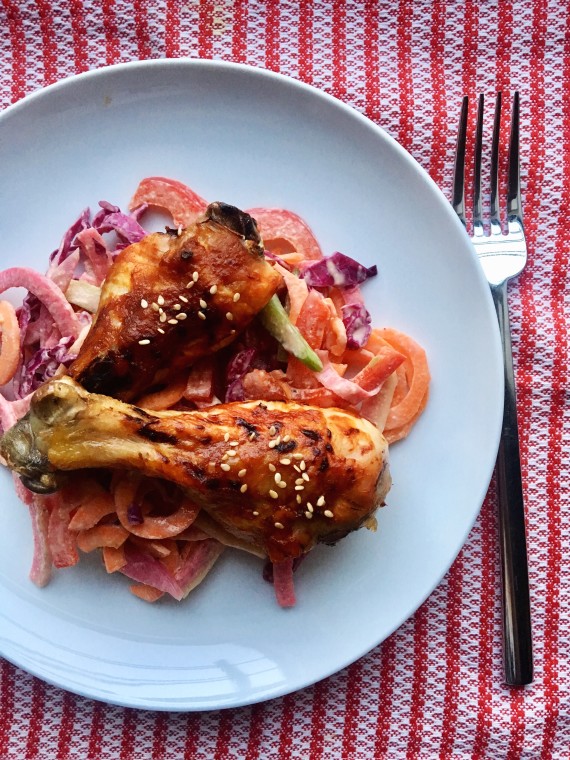 I came up with this idea while out on a run in the days before I was hosting a small dinner party. I wanted to make chicken wings for us to nosh on while cocktailing, buuuuut I wanted to avoid any added sugar. And I didn't want to merely turn to my usual sugar subs (maple syrup or honey), I wanted to really challenge myself to think it through… Is it possible to get a sticky, sweet, finger-lickin' sauce without adding sugar? The answer is yes! I ended up using a combo of high-sugar veggies plus some dried fruit – most likely inspired by a big batch of mole I made a few weeks ago which uses raisins and dried chilis to get it's distinctly sweet-spicy profile. The wings ended up so great (and we had so much fun) that I don't even have any pics of from that night! So last night I used the leftover sauce to make mid-week roasted chicken legs into a real treat. This recipe makes 1.5-2 cups and should keep in the fridge for 3ish weeks.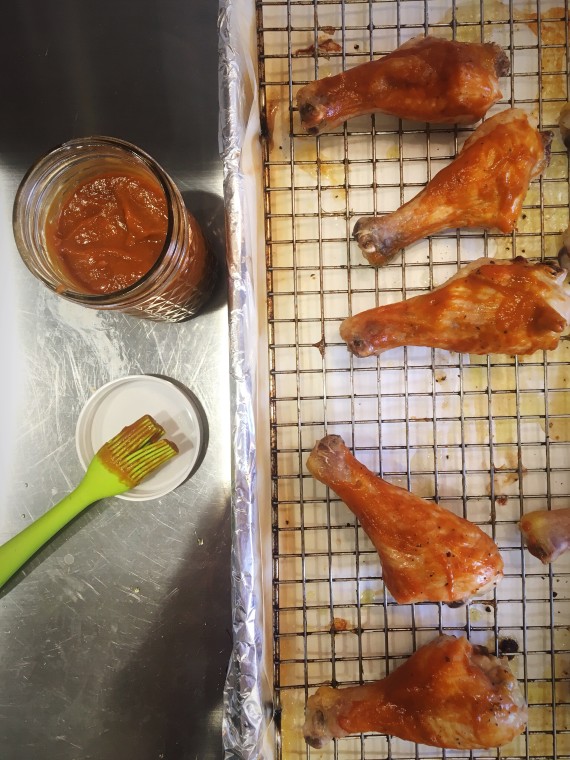 Sugar-Free Roasting Sauce
1 onion, diced
2 cloves garlic
1-2 Tablespoons grated ginger
2 carrots, peeled and cut into small chunks
4 dried apricots, sliced
1 Tablespoon tamari
1-2 Tablespoons rice wine vinegar
1 dried chili, I used Morita (you can sub a dried Chipotle, which would add even more smokiness). Toast the chili a cast iron pan for a minute or so, then remove seeds/stem & place in a bowl with a splash of water, cover & allow to steam.
1-2 anchovies (can sub miso paste to make the sauce vegan)
1-2 Tablespoons tomato paste
Sesame oil
I used an InstantPot, but you can also do this first step on the stove top instead. Put the onion, garlic, ginger, chili, apricot, tamari, rice wine vinegar and 1 cup water in InstantPot and set to 3 minutes on high pressure. Use manual release.
Transfer to high powered blender and add anchovies/miso paste, tomato paste and pulse until blended. Then while running on high, add sesame oil little by little (up to 3 Tablespoons). Thin with water, 1 teaspoon at a time. Taste and add salt, pepper, more acid as needed. I like everything tangy, so if there's too much vinegar in this – feel free to add more water or another apricot to balance it out.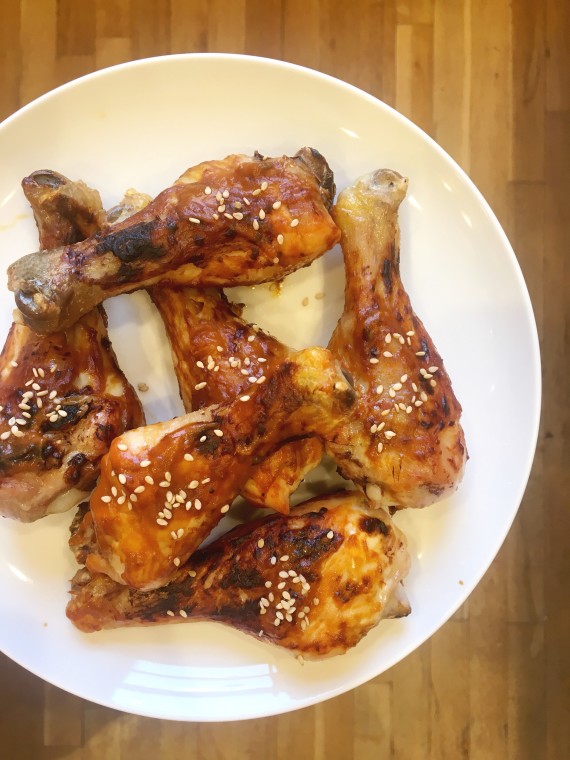 Similar Posts: